Gujarat Election Live Update: One of the most awaited Gujarat election result will be announced today around 11 PM. The vote counting has already begun at 8:00 AM. BJP vs Congress, Modi vs Rahul, who will win this battle? BJP is very confident that they will win this election in Gujarat.
This is one of the big turning points in Indian politics as the election decides the mentality of people whether they are happy with the ruling party decisions or not. So every citizen is keeping their eye on Gujarat and Himachal Pradesh election results. Here is the Gujarat election result live update from the center.
Gujarat Election Result Live Update
Total – 182
| Party | Leading | Confirmed | Result |
| --- | --- | --- | --- |
| BJP | 104 | 104 | WON |
| Congress | 72 | 72 | |
| Others | 6 | 6 | |
December 18, 2017 2:47 am
ENDED
Latest update 7 months ago
BJP dominated both Gujarat and Himachal vote counting from the beginning. They won the election with minimum lead.
In their meeting, opposition leaders have decided to raise, in both houses, the issue of PM Modi's allegations against former PM #ManmohanSingh of conspiring with Pakistan for #GujaratElection
Even if congress looses the election, @OfficeOfRG has won our hearts. The way he contested the elections shows there is still democracy in India...People in Gujarat are just too scared to vote for change!
The lead keeps widening now.BJP will hold Gujarat.  
At one stage ,Congress had a number of 97.  
Based on that number I believed anti incumbency was carrying them through. 
The victory for BJP is purely because of PM.
Looks like BJP will retain its power in 2019 election too.
With the amount of news coming in on Gujarat from Chinese and Maldivian media, it's quite fishy. 2019 is going to be a stronger election..:)
I still strongly believe, that improved performance of Congress in Gujrat is 
NOT a Rahul Factor, 
it's more of 
Anti-incumbancy + Demonitization + GST (with businessmen) + Caste Factor (Patel's) 
This election results reiterates common man is intelligent to judge BJP or Congress based on performance. BJP's expected easy victory is diminished n Mr. Modi needs 2 understand demonetisation n GST didn't go well with people of Gujarat.
BJP will win or not. 
But change in India is on the way .. #GujaratElection 
First time #Congress giving toughest fight to #BJP in Gujarat . Means Public is not fooled at all.
Manishankar iyer & sibbal are the main reason behind the loss of congress in gujarat.
Even if BJP wins Gujarat election, it will be more or less seen as Congress' victory-practically on all fronts
Load More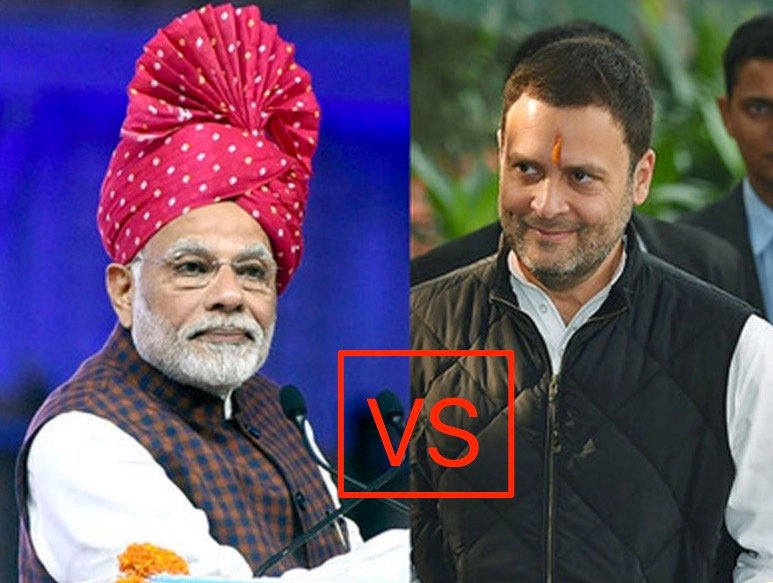 Who will win this election? Comment your views on the comment box below.