2.0 Audio Launch: Rajinikanth's Enthiran (aka) Robot 2.0 400 crores mega-budget movie audio launch is scheduled to launch at Burj Park at Dubai today (27th October) evening. It is officially confirmed news by the Robot 2.0 team that A.R Rahman will give a live performance during the event.
There are three songs in the 2.0 album in which 2 songs will be launched today. Oscar hero AR will perform live performance of these two songs on the stage. Also, Shankar confirmed that 2.0 is not an extended version of Enthiran and it will be completely different. Earlier, many people thought 2.0 will be a continuation of Enthiran movie. So Shankar gave an end point to all those rumours this week.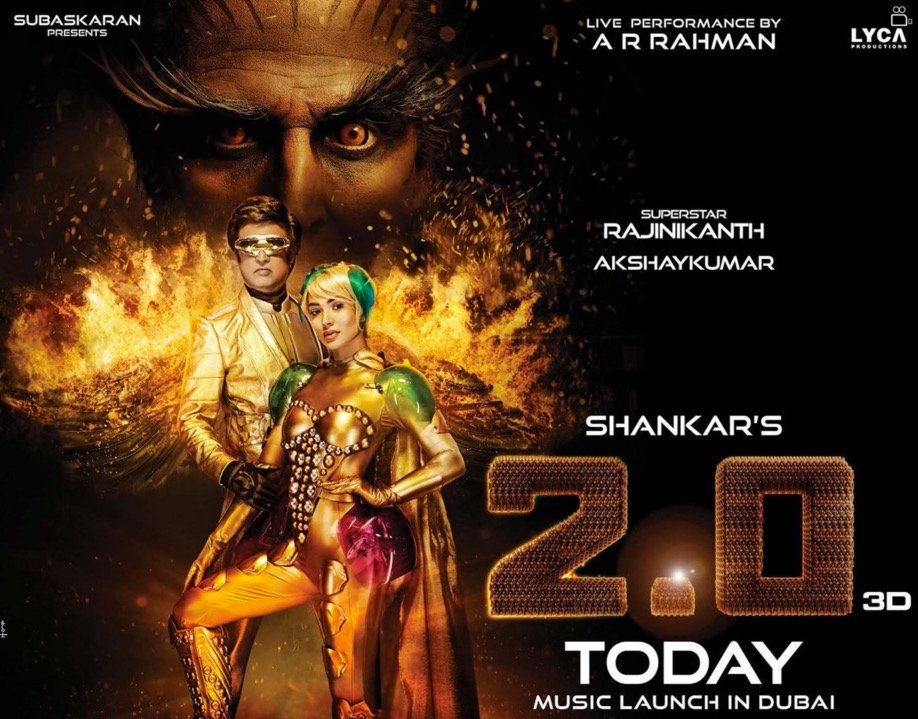 This is the very first audio launch at the Burj Park, Dubai Government gave a special permission to conduct this big event.
2.0 Audio Launch Specials
AR Rahman will perform the live performance of 2 songs from 2.0 with 100+ symphony musicians.
Many free passes are issued for this event.
Bosco dance group will give a special performance for Shankar, Rajini and AR.
We can expect the king of Dubai in today's audio launch.
2.0 will be the Biggest audio launch ever as the team spends Rs.12 crore budget for the album release in Dubai.