The much-awaited action thriller Saaho is a zealous project, a multi starer movie being Prabhas under spotlight covering a robbery. Saaho promises to be an extravagant spectacle for moviegoers and is a full package of action, thriller, romance, and a bare comedy effort.
Cast & Crew:
Helmed by Sujeeth, the film stars Prabhas, Shraddha Kapoor, Jackie Shroff, Chunky Pandey, Neil Nitin Mukesh, Mandira Bedi, Mahesh Manjrekar, Tinnu Anand, Arun Vijay, and Murali Sharma among others. Produced by V. Vamsi Krishna Reddy, Bhushan Kumar and Pramod Uppalapati being the producers.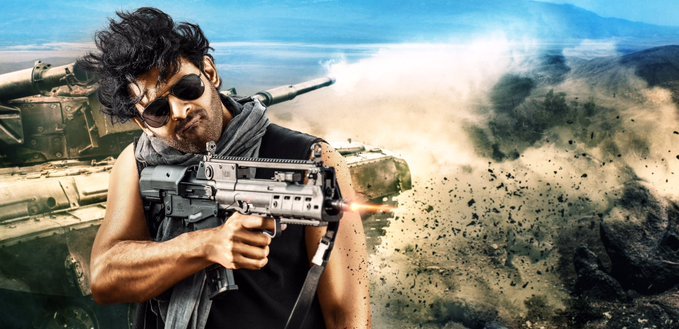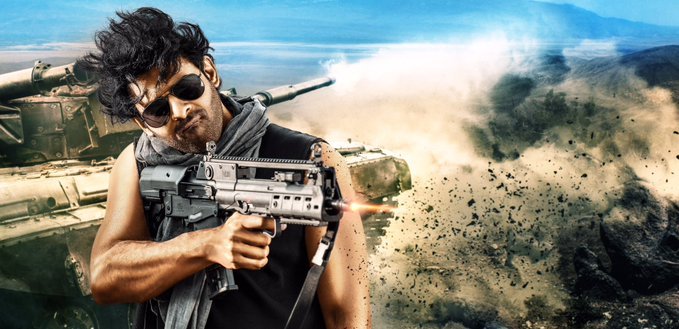 Movie Review and Story:
Prabhas acts as an undercover cop appointed to investigate a robbery of Rs 2000 crore in Mumbai. He slams criminals like a pro and with Hollywood's action director Kenny Bates directing the action sequences. Shraddha Kapoor depicted as Amrita Nair is a crime branch officer and in the movie, she is seen in love scenes with Prabhas. The movie has got a phenomenal advance booking and trade expecting it to be the biggest film of the year.
As always the film screens a dynamic kingdom with all greedy villains stacked in discrete. The film initiates with the massive men doing sincere business stuff. The first half of the movie reflects a good narrative part through many cities connecting highly planned robberies at Mumbai.
Every fragment trying to snatch a black treasure box, fortune elater. Prabhas being the sparkling lead to the movie have been granted a stunning entry however this time the shimmer has reached the charm of Bahubali.
The dialogue delivery of Prabhas seems a bit weak this time and thus goes slow. Shraddha Kapoor cast in the role of a rough savaged cop has not been able to do justice with the character. Along with the poorly sketched glamorous led the chemistry and the love blooming is also lacking this time.
The second half adds a decayed cherry to the pie by further lacking the narrative part. Among the numerous villains, Chunky Pandey as Devraj stands out with a very convincing portrayal of his evil character as they never disappointed the audience. All others seem to act like puppets enforced to act in a devilish way. The humor has got so flat that the attempts to crack a jokes makes the movie a bit lame at times.
The explicit wonderfully planned action scenes have acted as the only verve to the movie. A lot of twists and turns with greatly appreciable and innovative action along with an attempt to add every spice to the movie makes it a one-time watch movie.
Estimated collection at Box office
Considering the early box office collection estimates, Saaho will open at the box office with a collection of around Rs 60-70 crore. It has got released in Hindi, Telugu, Tamil, and Malayalam. When you talk about a thriller it's all here breath-taking stunts, non-stoppable Villains hurdles twisty and turns, fierce planning but still failed to quench the excitement is heightened.
Moreover, a one-time watch movie that saturates your movie ticket charges with an unmatched duo of Prabhas and Shraddha with a lot of action.