After Rahul Gandhi showed firmness towards his decision of resigning from the top post of Congress chief, Sonia Gandhi has now been nominated as the new interim Congress Chief. The decision was implemented after Rahul Gandhi showed his disagreement for the continuation of the post of Congress chief. This decision by Rahul Gandhi landed the Congress party in leadership crisis which lasted for 77 days.
The CWC (Congress working committee) nominated Sonia Gandhi for the post of the interim chief after which Sonia Gandhi once again became the chief of Congress party. The decision was taken by CWC after their second session of the meeting on Saturday. CWC earlier requested Rahul Gandhi to stick to the post for longer but Rahul Gandhi already made his mind after the disappointing results of Lok Sabha elections earlier this year.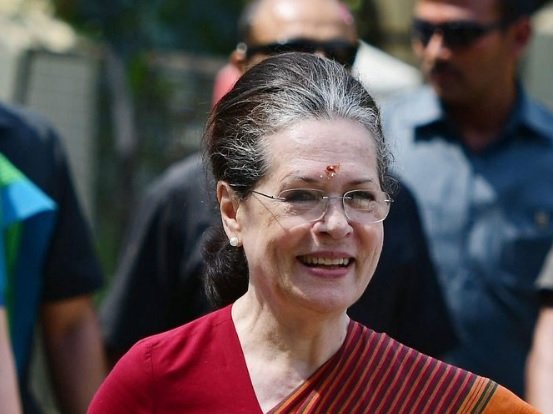 Few things you should know about the ongoing development
The whole Congress party was in a state of confusion for the selection of its new leader after facing the leadership crisis due to Rahul decision of resigning from the post. Rahul Gandhi's decision of resignation and appointing Sonia Gandhi as the chief shows Congress party's inability to choose a non-Gandhi leader and this is something which is being carried on since the formation of the party. After Sonia Gandhi stepping into the picture, Congress can now hope of party going to a positive direction which will reorganize the whole scenario.
Congress leader KC Venugopal said that he and CWC requested Rahul Gandhi to hold the post but Rahul Gandhi simply declined due to which CWC had to take this decision. Congress leader Randeep Surjewala was seen thanking Rahul Gandhi for what he did and his contribution for the Congress party. He said that Rahul Gandhi opened a new way of aggression and modernity to the party structure and made a way for youth in the party.
Earlier this day both Sonia and Rahul Gandhi were seen leaving the first session of the CWC meeting by saying that their presence might complicate the whole process. The CWC formed 5 groups based on the zones and the leaders working their to select or simple consult a new president. After the first session of the meeting, the CWC decided to have another one at 8 pm in that the final decision of nominating Sonia Gandhi was taken.
During the second round of the CWC meeting, Rahul Gandhi came out and interacted with the media before the decision was even made. But he said that rather than choosing the leader for the party the CWC has simply invited him to discuss the situation of the Kashmir valley. But everyone knows that originally the meeting was for finding and appointing a new leader for the party.
The media also to know that Rahul Gandhi was in favor of the CWC board even before the decision was being made. This shows the unbiasedness of the former Congress leader.