Abhinandan, the Wing Commander, could Fly with IAF Chief Dhanoa. After complete six months of medical assistance Indian Air Force Wing Commander, Abhinandan Varthaman has completely returned to his job. If the things go well according to plan, he could fly with Air Chief Marshal in a MiG-21 Bison in Pathankot in coming September.
As per the sources, there are plans to make Abhinandan fly during the induction ceremony of the Apache attack helicopters. This ceremony is on 3 September 2019 and Defence Minister of India Rajnath Singh will be the chief guest at the ceremony. The plan is still under process and a whole plan of action is yet to be finalized.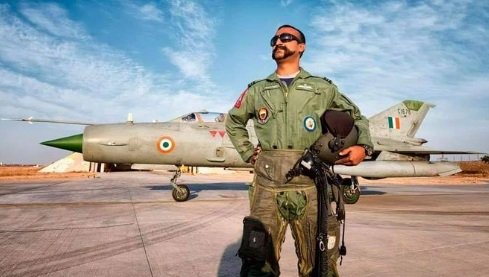 Along with Abhinandan, the upcoming event will be special for Air Chief Marshal Dhanoa who will be flying MiG-21 Bison. He is a Kargil veteran who has flown the MiG-21 Bison before and regularly used to fly flown fighter aircraft during his term as the IAF chief. MiG-21s have been the most accident-prone fighter jets of all. Thus, it is also known as 'flying coffin' or 'widowmaker'.
The Statements by Dhanoa:
During an IAF Seminar in New Delhi, Dhanoa quoted, "We are still flying MiG-21, which is 44 years old, but nobody drives cars of that vintage." It should be known that the chief is set to retire on 30 September 2019.
Wing Commander Abhinandan has been selected for the Vir Chakra for his brave and determined role in the custody of Pakistan's Inter-Services Intelligence. This happened a day after Balakot airstrikes in February. Seconds after defeating a Pakistani F-16 fighter jet, his jet was hit in a dogfight during aerial combat and Pakistani Army captured him. Around 60 hours later, he was returned to India via Wagah border. The brave commander was admired by whole India for maintaining composure during his captivity.
Though Pakistani Intelligence Agency ISI tried hard to break him by punching and subsequent beatings, but they failed. They even made him speak to his wife, Tanvi Marwah, a former IAF helicopter pilot.
A top source in the defense establishment had claimed it as classic 'good cop, bad cop' tactics. Besides this, it is believed that to keep him sleep-deprived he was subjected to loud music and bright lights for the initial 24 hours. Pakistan had released a number of videos and circulated it over social media. A user said, "Abhinandan behaved like a true Indian soldier in enemy custody."
On the work front, the 36-year-old Wing Commander has already started flying the MiG-21 Bison at an air force station in Rajasthan. Abhinandan was at rest for six months as his back and ribs were injured due to hard landing and beating he received from civilians in Pakistan.
Moreover, last month, after a thorough medical evaluation he was given a green signal by the IAF's Bengaluru-based Institute of Aerospace Medicine to fly again. According to a source, "He has been flying for the last two weeks and is an inspiration for all of us. He has been eager to fly."