Happy April Fools Day 2017: 1st April is celebrated as April Fools Day every year and many countries around the world celebrating this day by wishing Happy April Fools Day DIY pranks, sharing jokes and images with their loved ones, writing April Fools quotes in their WhatsApp status and changing their DP on Facebook and WhatsApp.
Many people do April Fools day pranks with their best buddies to enjoy the day with great fun and entertainment. We used to celebrate fools day with various pranks in our school days and college days even with some serious pranks. For those buddies, here we are sharing some of the best April fools day 2017 wishes, quotes, Happy April Fools day HD pictures and images, DP for WhatsApp and Facebook to make your day. We request our fellows not to do following pranks on April fools day – Suicide jokes, pregnancy jokes, break-up pranks and pranks that harm others physically as well as mentally.
April Fools Day 2017 DIY Pranks, Jokes
Here are some Do-it-Yourself pranks for kids, teachers, parents, lovers, bf, gf, friends, that you can try to fool your friend and make fun of him.
Air Horn Prank
Is your friend or co-worker seated near you, plan and place air horn under his chair and make fun of him.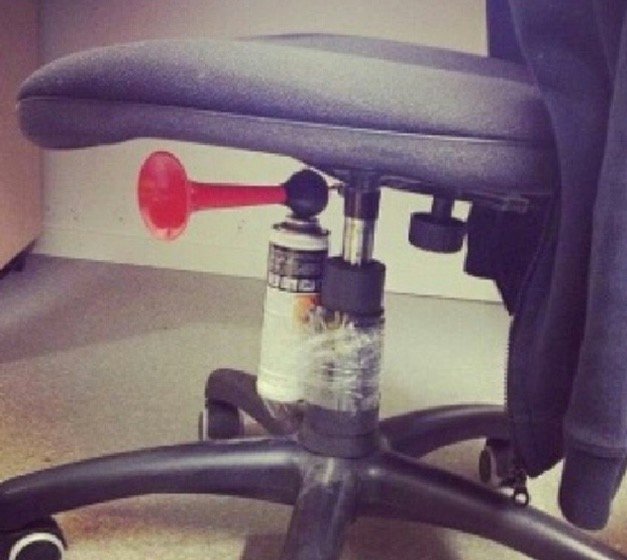 ATM Prank
On April fools day, place a note on the ATM machine like "Touch Screen is working fine now" in which there is no touch screen in that ATM actually.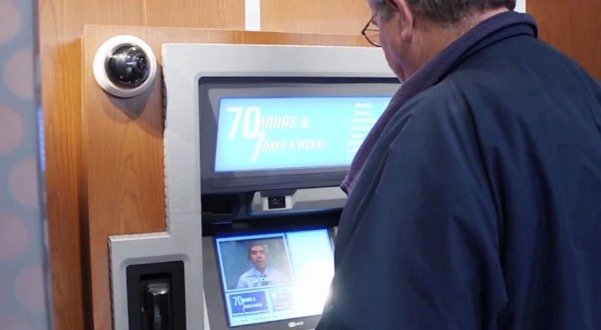 April Fool Sticky Note on Shirt
Paste a sticky note on your best buddies shirt or court about April Fools Day and make fun of him.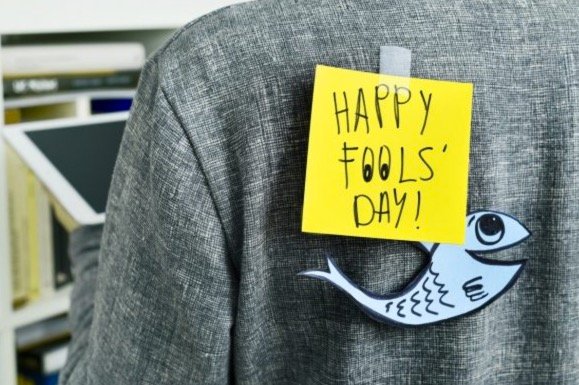 Bar Soap as Nail Polish
You can paint a bar soap with Nail polish to prank your friend. Here is a video on how to do it and see what will happen yourself.
Googly Eyes Prank
Paste Googly eyes on your refrigerator food items to prank your child and husband.
Rat Prank
Keep a beetroot with a long tail hidden near your kids snack and prank them like rat near their snack like below.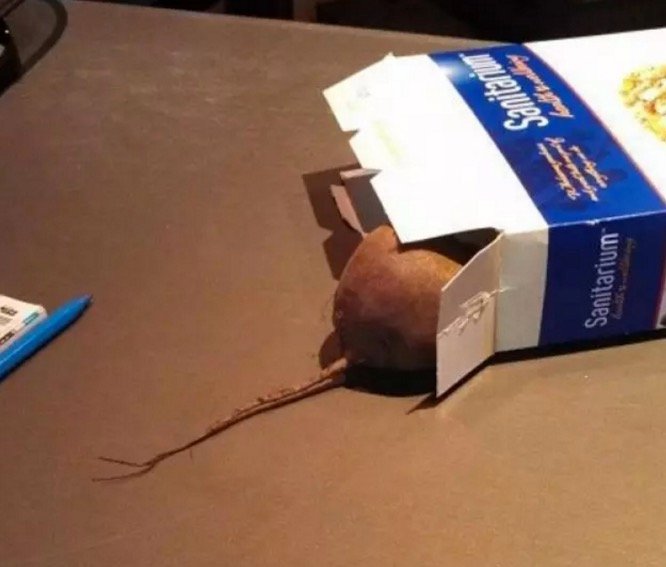 Dollar Prank
Keep a torn dollar note inside your kids notebook and troll them like below.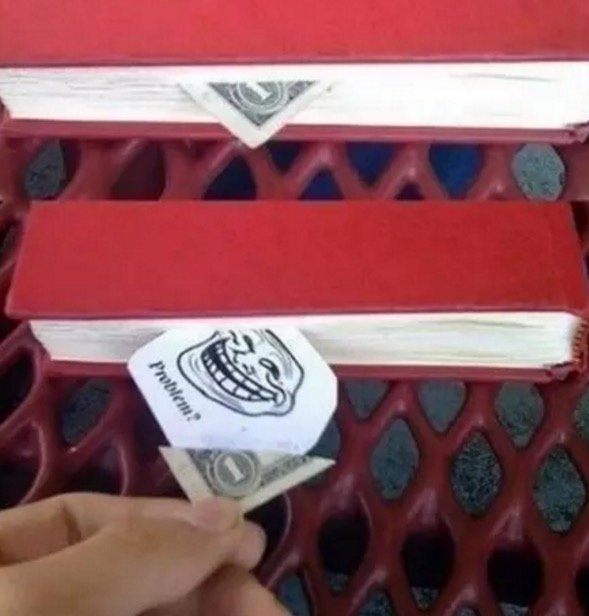 Bubble Wrap Prank
Keep a bubble wrap under mat in your home and prank your kid, hubby and friends when they enter into your home.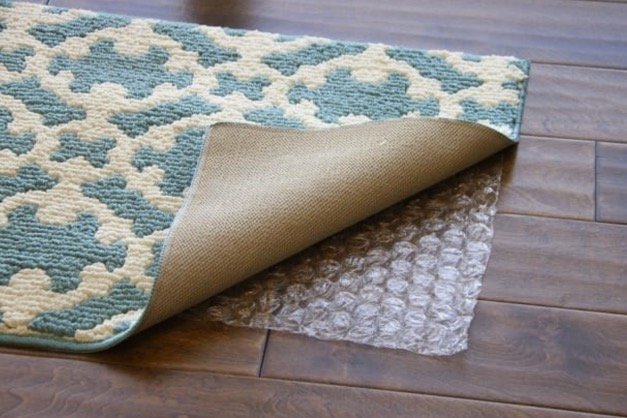 House for Sale Prank
Keep house for sale board out of your home and prank your neighbors and friends that you are going to sell your home.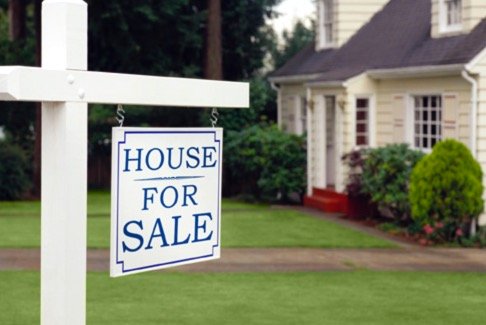 April Fools Day 2017 Best Quotes, SMS Wishes
Trust no one today,
It's April 1 – a Fool's day,
But act just like everyday,
And everything will be OK!
Hey! Don't be mad at people today,
I wish you a very happy Fool's day!
Don't be afraid to be fooled today! It is not a Fool's day yet – it's March 32!
A day will come…
When the whole world will Celebrate:
YOUR NAME
UR FAME
YOUR PERSONALITY
YOUR THOUGHTS
UR VIEWS
But keep in mind,
April Fool comes once a year.
Congratulations
Today everyone is talking how smart and wise you are. How dare they to fool you???
A recent study has proved that
Fools use their thumb while reading SMS.
Now it's too late,
Don't try to change your finger!
Try to catch some other fool!
Hey U Know
Which is the best day to propose a girl.. April 1
U Know Why??
If she accept it's your luck
otherwise just tell April Foooooll.
Happy April Fools Day 2017 Images, Wallpapers, Pictures
Download Happy April Fools Day 2017 Pictures, Best Images and Wallpapers. You can use these images and set it as DP image of your WhatsApp and Facebook on April Fool day.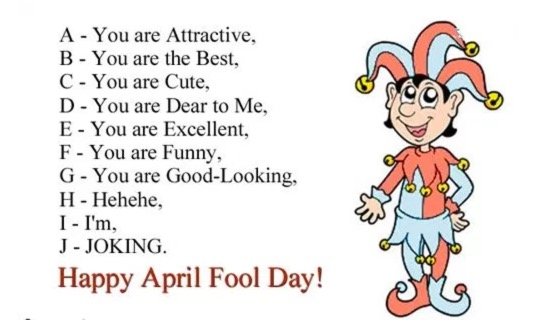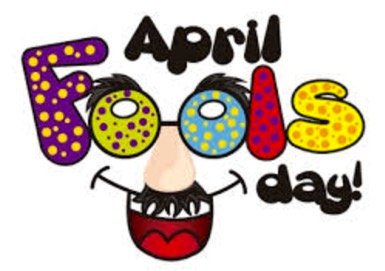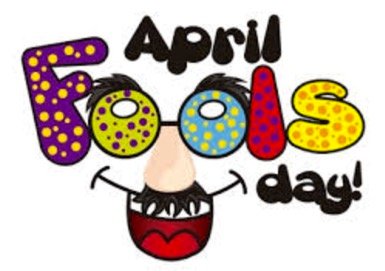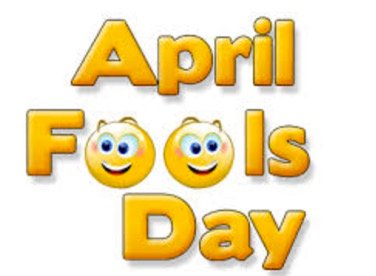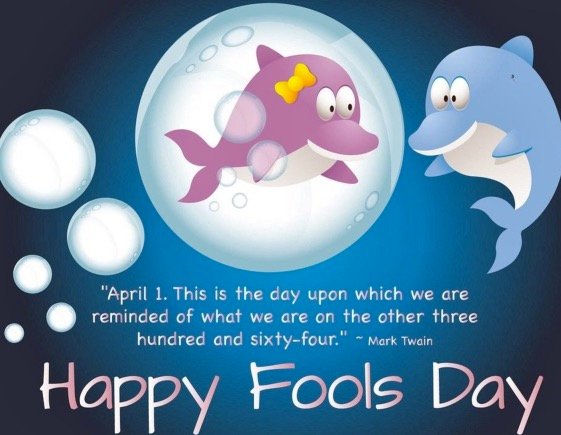 If you like our April Fools day 2017 Pranks, jokes, SMS wishes, Quotes, images and wallpapers, share this with your friends and family members via WhatsApp and Facebook.