After today's Episode 28 of Bigg Boss, fans are cool now as Kamal Hassan confirmed that Oviya will not be removed and survive with the help of huge votes. Now, Namitha and Ganesh Venkat are in the list and Kamal will make an official announcement tomorrow night.
UPDATE on the Elimination: After yesterday's episode, there are some talks that there will not be any elimination this week as the show was full of fake. So Kamal decided not to eliminate anyone. But this was a wrong information getting spread over the Facebook and Twitter in the past few hours. We got an image of Namitha getting out of Bigg Boss house, you can check that image on this page.
In today's episode, the real face of Julie was exposed by Kamal. Earlier today, Julie and Oviya had an argument that who blamed Namitha and Gayathri first. Julie defended her stating Oviya is the one who blamed Namitha at first. After some time, Kamal showed a video in which both Julie and Oviya was having a conversation. It exposed the truth that Julie is the one who blamed them and now defending her to escape from them. But Kamal cleverly caught this and shown the real face of Julia to the audience and the other contestants.
The hot topic of this week was Bigg Boss vote as the contestants nominated Oviya again for the elimination. In the week 2, Oviya was nominated along with Ganja Karuppu and Barani, but she got a huge support from Tamil People for her good attitude and great character.
But results got leaked today and it is confirmed that Namitha will be eliminated from the Bigg Boss tomorrow. Here is the proof,
In the first image, Namitha wears a yellow dress. In the second image, some one from the Bigg Boss stage captured an image wearing a yellow dress which implies Namitha was eliminated.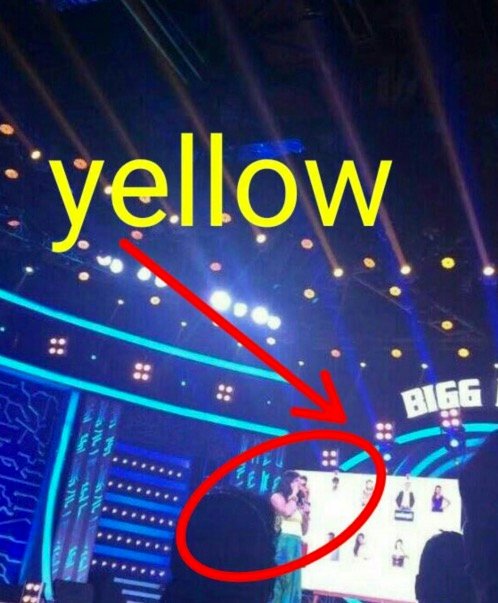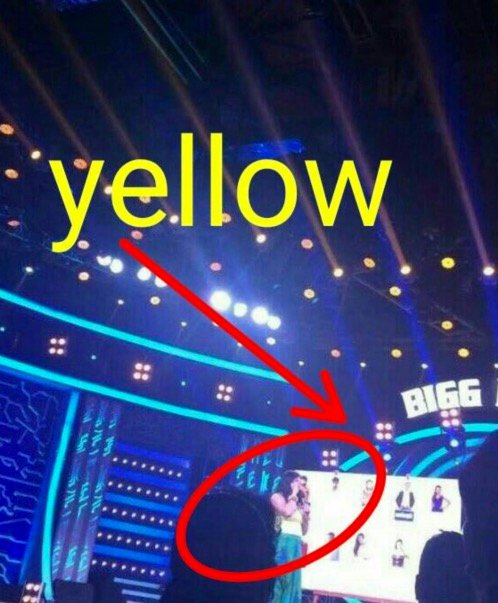 Share with your friends and family, let them know the result and decrease their tension 😀