Bigg Boss Tamil Voting is giving heart breaking stats every day. We at Cover365 conducting Bigg Boss vote poll which is private and unofficial. In this week eviction, Gayathri is nominated for the elimination along with Raiza. From the very beginning of the week, Raiza is leading in this week poll as very few percentage of people cast their vote for Gayathri.
According to Cover365 Bigg Boss Vote Week 8 Eviction, Raiza got 90% of votes till this Wednesday and she is the one to be saved this week. Gayathri got only 10% support for her strange attitude in the house. So this week she will get eliminated from the house without any doubt.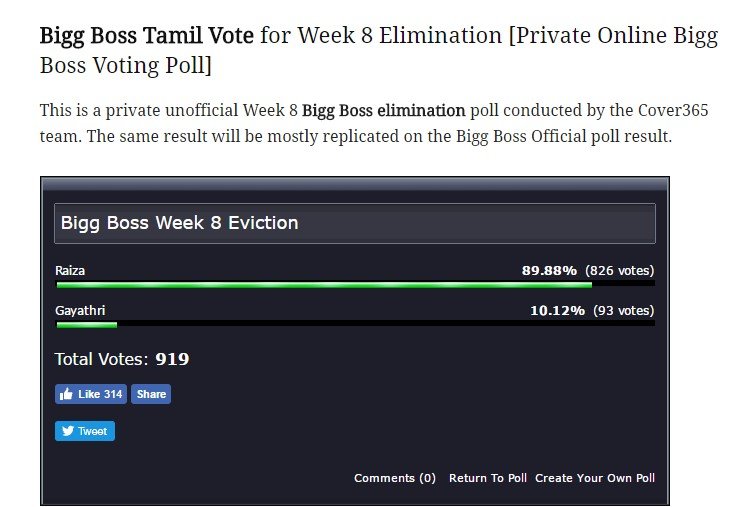 In today's Bigg Boss Tamil episode, a new contestant entered into the house as a wild card entry. Suja Varunee, Settai fame model cum actress joined the house today. If you are yet to cast your Bigg Boss Tamil vote, you can cast now. Voting is available until this Saturday.
Also, eviction results will be updated on Cover365. Stay tuned for the up-to-date Bigg Boss Tamil news and updates.