Colors Tamil (Viacom 18) – In the 1990s, there was a popular channel in Tamil Nadu, its called Doordarshan. Later, a private Television channel was started and got more popular. Still, it ruling the first position in Tamil Nadu, it is Sun TV. They also started TV channels and ruling as same in all other South Indian languages such as Telugu, Malayalam, Kannada.
Later 2000, American multinational mass media corporation comes up with the Star Vijay into Tamil with various innovative ideas and still doing the same. Because of their reality shows, the viewership also increased, simultaneously the Tamil cinema industry started getting some stars like Santhanam, Sivakarthikeyan, etc.,
According to the Broadcast Audience Measurement System, STAR Vijay is the top second TV channel based on the viewership in past few months. Check the picture given below. Though, as mentioned above, Sun TV programmes (currently Deivamagal, Nandini, Kuladeivam, Azhagu) are ruling in top positions. Another biggest plus of Sun Network is, they had a bunch of Movies with the mixture of hit and blockbusters.
Zee Tamil is the third biggest popular Tamil TV channel, which is owned by Zee Entertainment Enterprises. They have around 79 TV channels in India in various regional languages. Zee Tamil is one of the equivalent competitor for STAR Vijay in reality shows and soap operas (serials).
Coming to Colors Tamil: From 19th February, another new Tamil TV channel set to compete against the present top three channels which all listed above. Colors Tamil listed in a non-news category (GEC – General Entertainment Channel) so that it will provide new Tamil entertainment shows. Viacom 18 Media Pvt. Limited owns various TV channels in India, now they entering to Tamil Nadu.
Idhu Naama Ooru Coloru is the tagline of the Colors Tamil. Kollywood heartthrob Arya is the brand ambassador, also he hosting a show called Enga Veetu Mapillai.
Colors Tamil New Soap Operas:
Velunachi – An young girl's inspirational story who transforms into a strong woman by carrying her father's lineage in Silambattam. Airing on every Monday to Friday between 06:30 pm and 07:00 pm.
Naagini 2 – A Tamil dub Hindi soap opera, it is the sequel to a popular story which was telecasted on Sun TV a few months back. The original content of both seasons was released on Colors TV. The Tamil version of Naagini 2 will be started airing on Colors Tamil from February 20th at 07:00 pm (Monday to Friday).
Sivagami – A transforming tale of courage of a single mother tackling conflicts in the society to bring up her daughter as a successful IPS officer. This story is set in rural Tamil Nadu with nativity and rustic. The main aim of this story plot is to create a positive change among people. You can watch from 08:00 pm to 08:30 pm on every Monday to Friday.
Perazhagi – It is based on the girl's skin color who like to become a celebrity. It aims to break out the stereotype of skin colors. Watch this drama at 09:30 pm.
Non-fiction Colors Tamil shows:
In between 08:30 pm to 09:30 pm – Actor Arya's Enga Veetu Mapillai will be aired. It is a marriage reality TV show, which aims to hunt a Groom for Arya. It will be airing around 40 episodes.
For children, Colors Super Kids – a one of a kind talent show for children, which will be aired on Saturday and Sunday at 8 pm. Actor Shiva (Tamil Padam male lead) will be the host of this show. This is totally different from other Kids reality shows, the concept behind this show just likes to showcase the Kids extraordinary talents. This show will provide you an education, entertain with inspiration from talented children.
Note: A 3-hour event "Idhu Naama Oru Coloru" will be aired on February 19 as the first show of the Channel. All the original content listed above will be available for the viewers from February 20, Tuesday.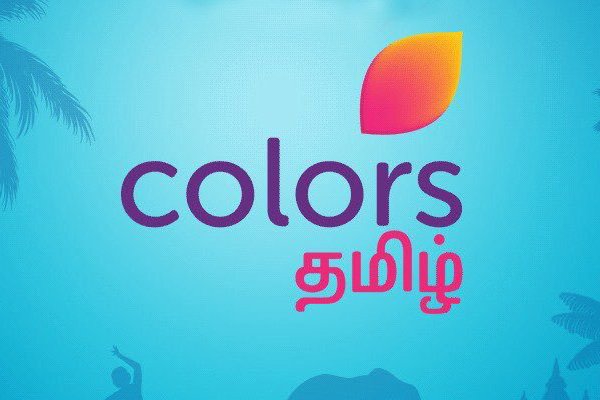 Colors Tamil – Available Platforms
According to the report, people can watch this new brand Tamil TV channel in all leading cable networks. Colors Tamil available in all the leading DTH platforms such as Sun Direct, Tata Sky, Airtel, Dish TV, Videocon D2h.
The channel estimated that around 11 million homes will watch Colors Tamil through Tamil Nadu Arasu Corporation, and around 3.5 million home will watch with the help of SCV, TCCL, and other in Greater Chennai. Through DTH, it reaches approximately 6 million households.
If you like to watch shows and programmes in smartphone or desktop, laptops, then go to Viacom18's digital platform called, VOOT. You can download mobile apps from Android Play store and Apple's iTunes.
Colors Tamil Channel Numbers in DTH:
Airtel – 778, Arasu Digital – 108, TataSky – 1555, TCCL – 4, Sun Direct – 128, SCV – 139, Reliance Big Tv – 647, Dish Tv – 1808, Videocon – 553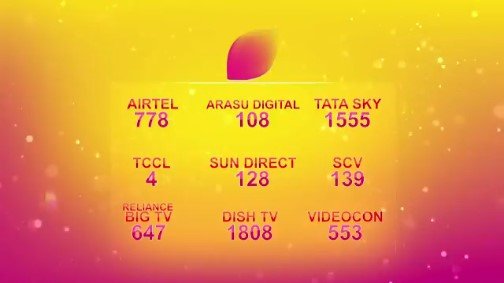 Viacom18 got the Channel NXT and ZAP renamed as Colors Tamil and Colors Tamil HD respectively. From Information and Broadcasting Ministry were registered under Non-News category.
Business Head of COLORS Tamil, Mr. Anup Chandrasekharan said,
"With COLORS Tamil, our endeavour will be to promote cohesive viewing in a family, through shows and concepts that have universal appeal. We are here to offer powerful tales that inspire and celebrate women."
Most of the daily soaps in other TV channels are deals with the same plot like kitchen politics with mother-in-law. And, also a common love story between a young girl and a boy. Colors Tamil focusing differently on the power of women, which all out of general story plots as mentioned early above. Also, the women-centric movements are the gaining momentum in India, all Colors Tamil scripts are carrying to portray powerful women characters that are fearless and can fight social oppression.
Colors Tamil – Bigg Boss Tamil
In other state languages such as Kannada, Bengali, and Marathi, Viacom18's Colors Channels are telecasting the nation's big reality show. According to the source, Star India bought the rights a few years ago for Tamil. So, it is doubtful at present as BiggBoss Tamil Season 2 are planning to launch in Mid June 2018.
New Movies on Colors Tamil
Colors Tamil likely to run with their own original content. They didn't buy a single movie in Kanada for last four years. The channel aims to do their soaps and shows most likely as a movie.
Head of Regional Entertainment in Viacom18, Ravish Kumar said,
"We do special episodes for festival programming within our fiction line-up. It wouldn't be wrong to say that we started shooting our fiction shows like movies."
He also added that "Movies are like steroids, if it works, good but, if it doesn't work what will you do for the following week."
Stay tuned for more updates!