Happy Ugadi (Yugadhi) 2018: In the states of Andhra Pradesh, Karnataka, and Telangana, they celebrated as Ugadi. In Maharashtra, today on March 18 is the New Year for Telugu, Kannada, and Maratha Hindus. According to Hindu religion, a cycle of 60 years is known as Samvatsara, and this day (March 18) marks the beginning of a new Samvatsara.
On the first day of Chaitra month according to the lunisolar Hindu calendar, both Ugadi and Gudi Padwa celebrated. Ugadi has derived from the Sanskrit words "yuga," or age, and "adi," or beginning. Simply, it is "the beginning of a new age." On this day, this festival will be celebrated with the dishes like sweet Pongali, Nivvi Uundalu, Vadai, Perugu Garelu, Rava Kesari, Bobbatlu, Katte Pongali, Appalu, Paramannam, and many other sweet and savory delicacies.
The traditional Maharashtrian dishes such as Puran poli, Kesari bhaat and Shrikhand are prepared to celebrate this Gudi Padwa festival.
Happy Ugadi – Gudi Padwa 2018 Wishes, greeting messages, Facts, photo
Check the list of Ugadi or Gudi Padwa wishes, messages, and greetings to share with your besties: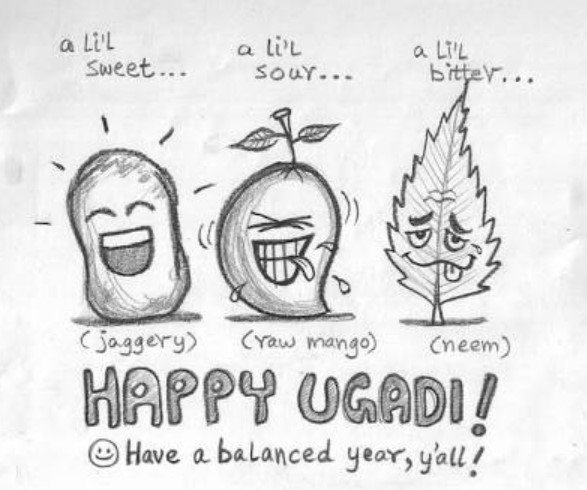 This Ugadi, I'm wishing you a life filled with peace, cheer and laughter. I pray that you gain might and strength to accept life's ups and downs. Happy Ugadi to you!
Mangoes for Surprise, Neem for Sadness, Jaggery for happiness. May all these flavours fill your life in Balance. Happy Ugadi.
With a smile and a spirit of giving a sense of humanity a pledge to spread peace and happiness. Happy Ugadi!
I wish to spread the joy and greetings of the New Year with the glowing lights of Ugadi. Wishing you a very happy new year.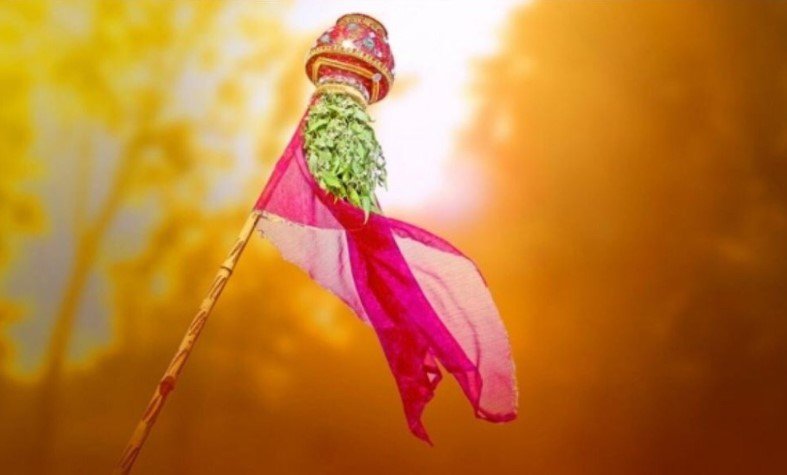 Some common messages and greeting to share with your friends and family relatives:
May all your wishes come true on this Ugadi, may you get the best of all worlds.
May this Ugadi fulfil your dreams and flowers and fruits, may you and your family have prosperity and happiness forever, WISH U A HAPPY UGADI.
May peace transcend the earth. Wishing you with all the blessing of the Ugadi festival.
May this Ugadi bring you peace and harmony.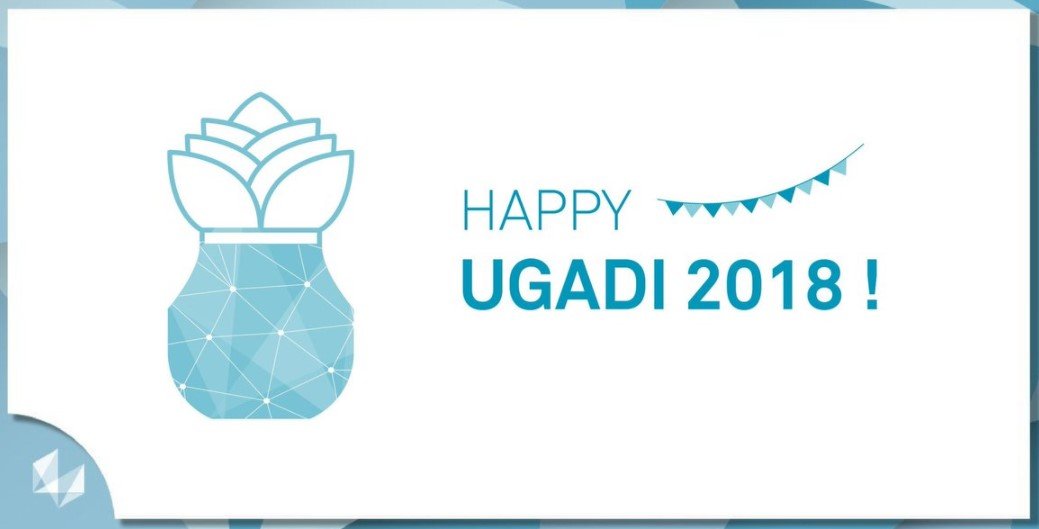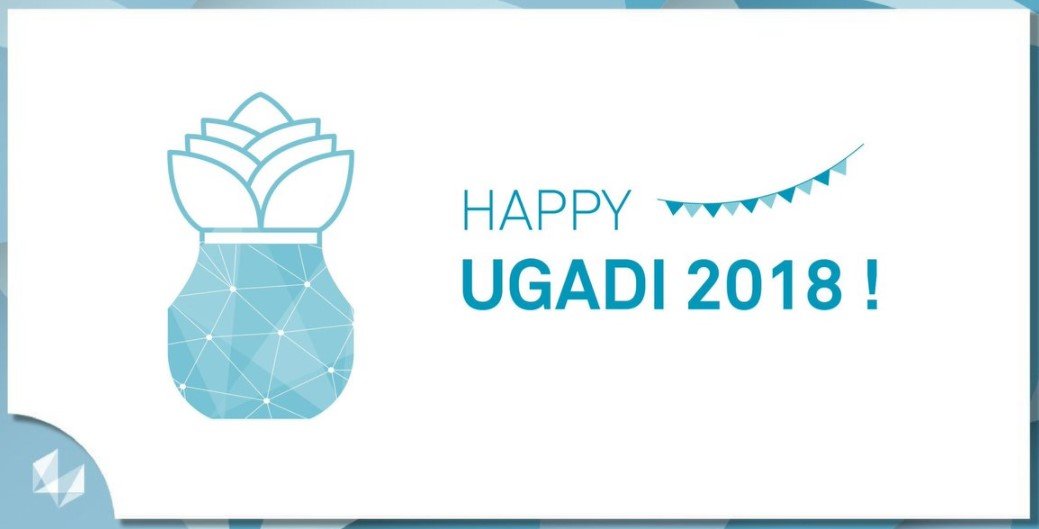 May this Ugadi be a new beginning for you filled with love and prosperity. Wishing you happy Ugadi.
May this year be filled with many blessings and your life be as bright as ever. Happy Ugadi.
May the lights triumph over darkness.
May this Ugadi bring joy, wealth and health to you and your dear ones, may it brighten your life with full of happiness and blessing. Happy Ugadi 2016.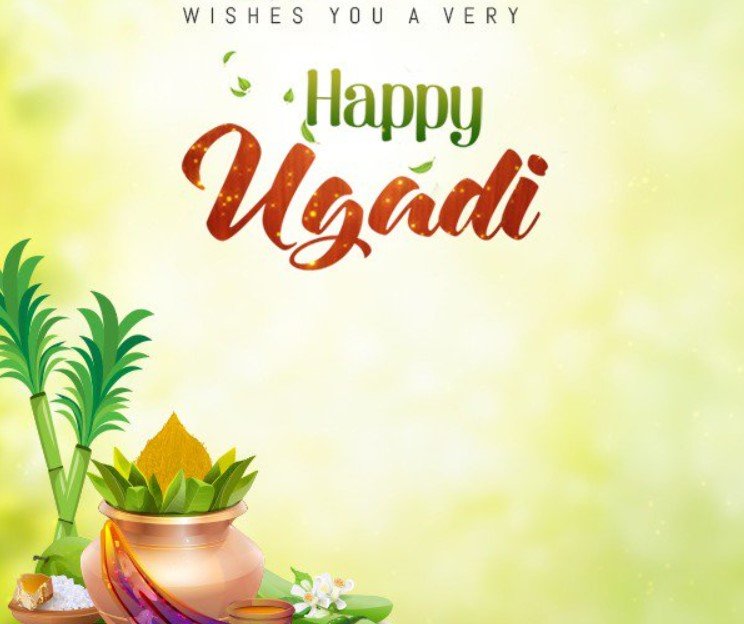 Interesting Message:
Three people were asking your mobile number. But, I gave them your complete home address. They are coming to your home on this UGADI. Please welcome them as I request them to stay with you forever. They are SUKH, SHANTHI and SAMRIDDHI. Happy UGADI my friend! 🙂
Ugadi Facts:
People believing that by bringing the Gudi at home which can keep good luck and prosperity in life and evil spirits at bay.
People start this day by eating bittersweet neem leaves which purifies the blood and strengthens the body.