With the scrapping of article 370 in Jammu and Kashmir, the area became on one hand open to development and growth and on the other hand prone to violence and hate. The government anyway had to make a plan to control violence and hatred and also to maintain peace in the long term.
According to the sources in Jammu and Kashmir, the administration made a plan for this and it mainly involves ways to control for specific groups in the state.
Amid all the hustle and bustle in the valley going down that included security lockdown and communication blackouts for a considerable amount of time, the government had no other option other than creating a plan to prevent any expected fallout that can lead to massive changes in the system out there.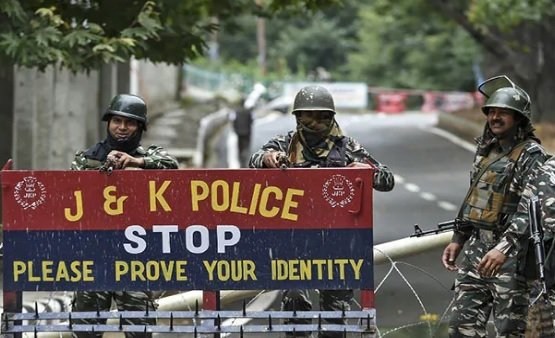 Everything that happened is open for the public, the main leaders of the state were under house arrest, communication services were put under restrictions, all this was imposed on the state on the day of 5 August when it was decided by the government to remove the article 370 from the state and also the decision of dividing the state into two Union Territories.
The Required Controls by the Government:
We already know that to take control of the whole situation, the government have to control for specific groups. The very first group of people and so-called "movers and shakers" by the government bodies "appear harmless, move among the intelligentsia, gather intelligence but are seen inciting violence".
This is a direct take on the people of mainstream politics in Kashmir. They were under house arrest and this will be continued on them until the government finds it fit to release them.
The second cluster of the people is that of the stone-throwers or so-called 'Pattharbaaj' and the protesters who believe in violence and this includes mostly the young boys of the valley. The government has adopted a way of dealing this by making "community bonds " under which 20 family members and acquaintances will be made to sign a bond that they would never do anything like this again.
The third and most dangerous category is that of the terrorists. The administration believes that the army will take this under their control by looking at the border and the line of control and deploying forces on the Jammu and Punjab border. This will restrict the activities by terrorists put forward by Pakistan.
The fourth group is equally dangerous and that is of religious leaders and influencers. The government assured that they will monitor these people and those who are capable of spreading hatred among the masses. Authorities will deal harshly with them by immediately arresting them.
Jammu and Kashmir have been on the edge for last two week due to the whole evacuation process going on for tourists and pilgrims and putting many major political leaders like chief minister Omar Abdullah and Mehbooba Mufti under house arrest.