Kavan Review: Let's have some live audience response on Kavan movie review. 'KO' Director K.V.Anand, commercial entertainer's new direction 'Kavan' movie is set to hit screens on 31st March 2017. The Kavan movie includes some serious social message and the movie as expected becomes a super blockbuster with good reviews from overseas and Kollywood Vijay Sethupathi fans.
Vijay Sethupathi, Madonna Sebastian starring Kavan is strongly based on a political background after a huge success of K.V.Anand's KO movie which was released on 2011 which is another political based movie and blockbuster of that year. In an interview, Director Kavan team revealed the meaning of Kavan as Catapult which means a forked stick with an elastic band fastened to the two prongs, used by children for shooting small stones. Let us take some dig on Kavan movie review and ratings.
The movie Kavan says the fake and other sides of the Media in our country which is shaping Political issues in our country and making a big impact on our people's day-to-day life. The Kavan movie trailer gave a clue about the film representing some political issues with people protesting for that issue which was kept silent till the trailer launch. People don't have any idea about the movie and its subject since the release of the Kavan trailer last month. This increased expectations of the movie and that is a whole reason for the super hit and the blockbuster of the movie.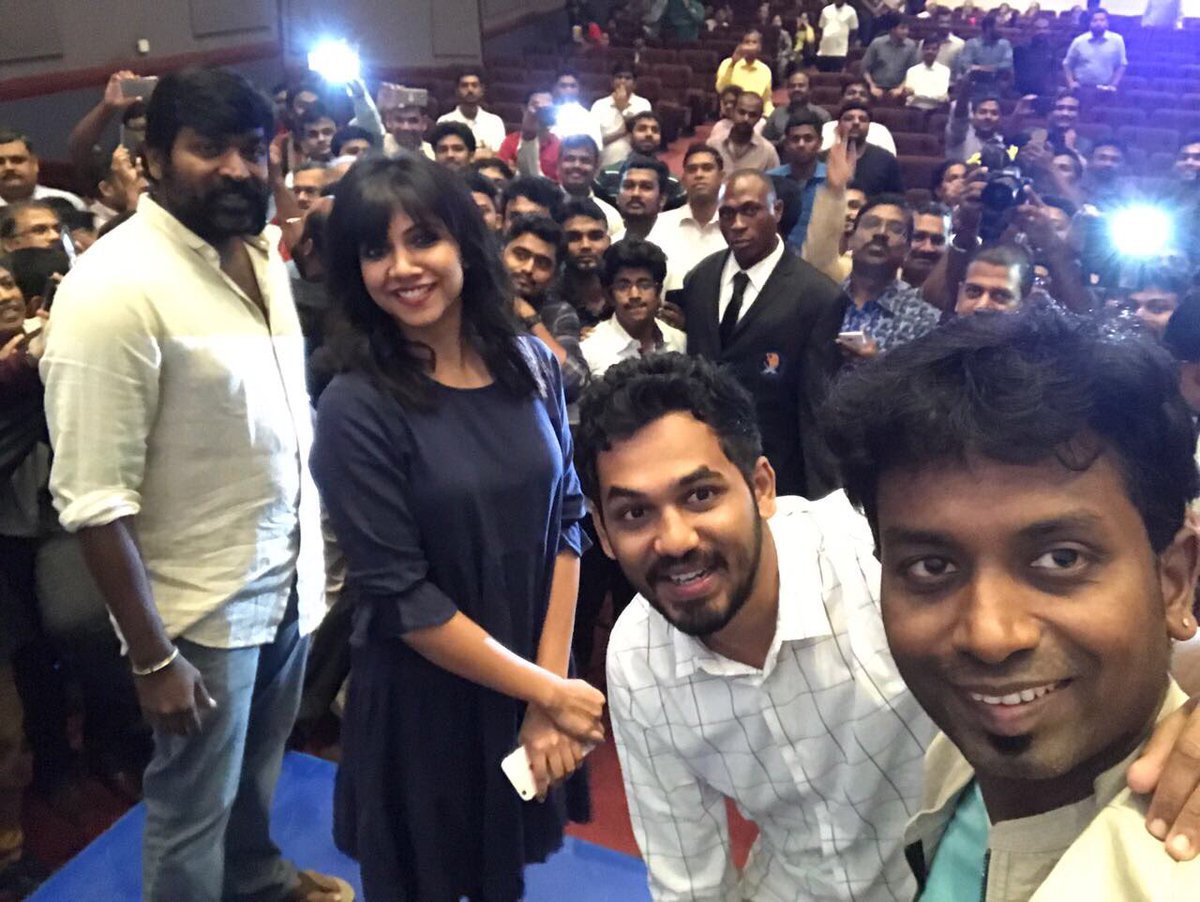 Check out some Real reviews of Kavan movie starring Vijay Sethupathu, Madonna Sebastian, Vijaya T Rajendar in a leading role.
Kavan Story
Kavan is a social thriller movie with a strong social message. Vijay Sethupathi plays a vital role in the movie along with colleague Madonna. The movie tries to highlight the responsibility of the media networks in a country. It also depicts, where media is lagging at the moment and what will happen when the hero of the movie decides to change the fate of media which is the story of Kavan movie.
The Kavan movie is premiered in Dubai on 30th March evening which is released in India on 31st March (today).
Kavan movie is produced by AGS team, directed by K.V.Anand, Music by Hip Hop Tamizha, Cinematography by Abhinandan Ramanujam. As Director stated in his earlier interview, every character in the movie has multiple shades in the film.
Read about,
Stay tuned for Kavan movie Box Office collections and upcoming Vijay Sethupathi movie updates on Cover365.