Lexus, a luxury car brand has made its launch in India with three new models today. They introduced the two variants of RX 450h and one variant of ES300h in India. The RX 450h variants includes RX luxury and RX F sport which costs about INR 1.07 crore and INR 1.09 crore respectively. The ES 300h priced at INR 55.27 lakh.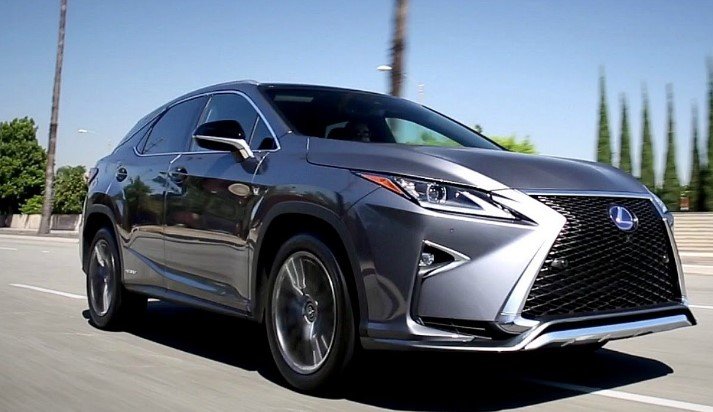 Moreover, the company has decided to start retailing the products from four dealerships – Delhi, Mumbai, Guargoan and Bangalore in India.
Lexus RX 450h Review
RX 450h Performance
The Lexus RX 450h is an incredible luxury SUV that offers a great combination of performance, comfort, and style. It features an advanced hybrid powertrain that combines a 3.5L V6 gasoline engine with two electric motors to generate 308 total horsepower. This powertrain is also extremely efficient, with an EPA-estimated 30 mpg city/28 mpg highway fuel economy rating. The Lexus RX 450h also comes with a long list of impressive standard features, including a power moonroof, heated and ventilated front seats, and an infotainment system with Apple CarPlay and Android Auto integration. The interior is also well appointed and comfortable, with luxurious materials and plenty of head and legroom for all passengers.
RX 450h Features
Lexus RX 450h is one of luxuriest model in date which set a bench marker for other carmakers such as Audi, BMW, and Benz. It has a latest features such as X-shaped front grille, sharp headlamps with LED daytime running lights, chillsed flanks, and smooth character lines on the bonnet.
In terms of performance, the Lexus RX 450h is capable and responsive. It has a smooth ride and agile handling, especially when equipped with the available adaptive suspension. It also has plenty of power for passing and merging, making it a great choice for highway driving. There's also plenty of safety tech, including a standard rearview camera, available adaptive cruise control, and available lane-keep assist.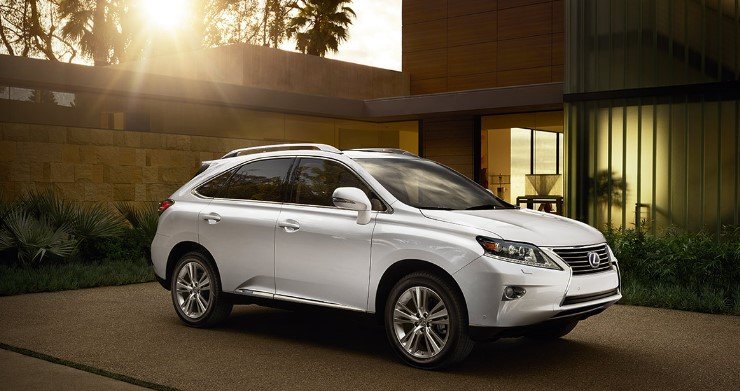 RX 450h Appearance
In terms of dimensions Lexus RX 450h is 4890mm long, 1900mm wide, and is 1720mm tall. Thus it is a five-seater cabin with plenty of space for an average sized family.
Overall, the Lexus RX 450h is an excellent luxury SUV. It offers a great combination of performance, comfort, and style, as well as an impressive list of standard features. It's also very efficient and has plenty of power for passing and merging. Plus, it has plenty of safety tech to keep you and your passengers safe. If you're looking for a luxury SUV that offers a great blend of performance, comfort, and style, the Lexus RX 450h is definitely worth considering.
Lexus ES300h Review
When it comes to luxury vehicles, the Lexus ES300h is one of the top contenders. This luxury sedan offers a comfortable and stylish ride with a hybrid engine that provides exceptional fuel economy and performance. The interior of the ES300h is spacious and well-crafted with plenty of features that make the driving experience even more enjoyable. And with its sleek exterior design, the ES300h looks as good on the outside as it does on the inside.
ES300h Performance
The Lexus ES300h is powered by a 2.5-liter four-cylinder engine with a hybrid drive system. This combination of power and efficiency produces a total output of 215 horsepower and delivers a fuel economy of up to 44 mpg in the city and 45 mpg on the highway. The ES300h also features an 8-speed automatic transmission and a choice of three driving modes: Eco, Normal, and Sport. The Eco mode helps to improve fuel economy, while the Sport mode provides a more responsive and enjoyable ride.
ES300h Features
Inside the Lexus ES300h, the cabin is both roomy and comfortable. The seats are comfortable and supportive, with ample legroom and headroom for everyone in the car. The driver's seat has power adjustable lumbar support and plenty of adjustment for the ideal driving position. The interior also features a dual zone climate control system, power sunroof, and rear view camera. The infotainment system is easy to use, with an 8-inch touchscreen display with navigation, Bluetooth connectivity, and other features. The sound system is also top-notch, with a ten-speaker system with a subwoofer and satellite radio.
ES300h Appearance
The Lexus ES300h is a luxurious hybrid sedan with a sleek and modern look. The exterior features a bold, angular grille with a chrome finish, and sleek headlights and taillights enhance the car's striking appearance. The body of the car is aerodynamic, with a low roof line and curved sides, making it look like it was designed for performance. The interior is just as luxurious, with leather seats, wood trim, and a premium audio system. The ES300h also offers plenty of safety features and advanced technology, such as adaptive cruise control and a lane departure warning system. With its refined styling and sophisticated technology, the Lexus ES300h is a great choice for those looking for a luxurious and reliable sedan.
The Lexus ES300h is an excellent choice for those looking for a reliable and comfortable luxury vehicle. The hybrid drivetrain offers excellent fuel economy while still providing a pleasurable driving experience. The interior is well-crafted and comfortable, while the exterior design is sleek and eye-catching. With its combination of luxury and performance, the Lexus ES300h is a great car for anyone looking for a reliable and stylish vehicle.
Final Comparison of Lexus RX 450h vs ES300h
The Lexus RX 450h is a larger, more luxurious SUV, while the ES300h is a more compact and efficient sedan.
The RX 450h offers a 3.5L V6 engine, all-wheel drive, and a wide variety of luxury features and amenities. It also has a longer wheelbase and more ground clearance, which makes it more capable off-road. It also has a larger cargo area and a more luxurious interior.
The ES300h is a smaller, more efficient sedan. It has a 2.5L four-cylinder engine and is equipped with a hybrid powertrain. It has a more comfortable ride and a more efficient fuel economy. It also has a smaller cargo area and a less luxurious interior.
If you are looking for a larger and more luxurious car, the RX 450h is the way to go. If you want a smaller and more efficient car, the ES300h is the better choice.