Oru Adar Love Sneak Peek: After the massive hit of Oru Adar Love Trailer video across the country. The makers decided to release the movie in all other regional languages apart from Malayalam. Now, the Tamil version sneak peek has released on 6th February from the film which collecting more dislikes than likes.
Priya Prakash Varrier is the Mollywood winking girl, who received positive reviews from all corners for the trailer. But, the things now take U-turn and she became as a troll kit at the moment on the social media such as Facebook, YouTube, and Twitter.
A new lip-lock video of Priya Prakash from the movie is getting negative comments and more dislikes from all corners than likes. In the sneak peek video, the lead hero Roshan intimately locking his lips with Priya Prakash Varrier.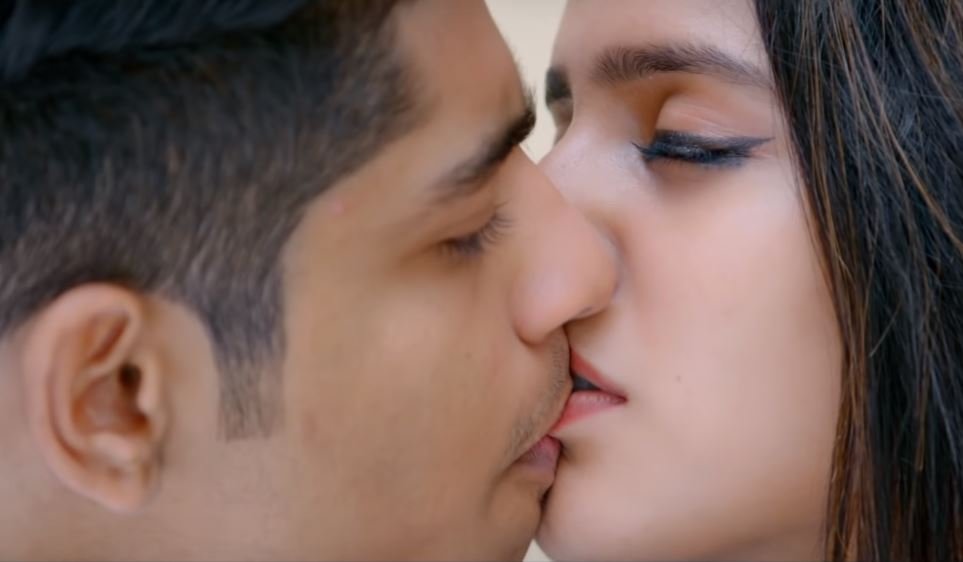 Priya Prakash Varrier can be seen smiling in the cutest manner after the lip-lock. These are the new things for trolls from Yesterday that her smile has not gone well.
At the time of writing this, the video has seen by more than 5,70,000 viewers and it had over 25,000 dislikes than 13,000 likes.
Watch Oru Adar Love Lip lock Sneak Peek
Check out some comments on this video from YouTube here:
Meenakshy G Haridas: The makers of this movie understand just onething ..on school days frndship is the first prior..even the love at that time is so nostalgic and not crap like this!
siva s: Lets, make this proud. 1m dislikes. Lets join
Aravinth Ramesh: Nippon paint Priya Varrier..
Avinash Arumugam: Being in media u have a responsibility.. Take a film that guides the youngsters in the right direction.. Films like these wont get oscar award they end up increasing pregnacy cases for minors And definitely this is not something to joke about
AZHAR KHAN: Proud to be a disliker of this video…
The most interesting thing about this video comments is most of them are in the Malayalam language for a Tamil seak peek. Check the screenshot here:
Omar Lulu Directional film has made with the help of Sinu Sidharth as Director of Photographer and Shaan Rahman's Musical in the Production House of V Creations. The movie set to release on 14th February in India.