Saaho Looks like Breaking the Box office Records of many films. After its release on Friday, Saaho hits its first biggie – 68 crores in just a day. Sujeeeth's Saaho with the leads, Prabhas and Shraddha Kapoor breaks the scree records on the day of its release. It received several mixed and negative reviews while it was released in Hindu, Telugu, Malayalam, and Tamil had an outstanding opening. Despite some negativities, the movie became a hit on its very first day.
Saaho this time has broken the records of several blockbuster movies at the Indian Box Office on the day of its release.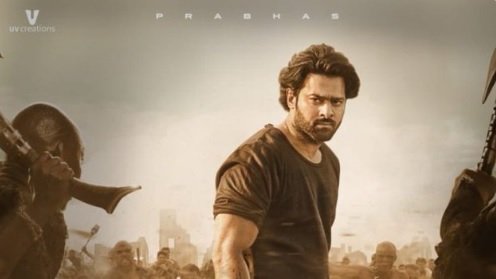 In the ascending order if organised, Chennai express (Rs33.12 crore), Tiger Zinda Hai (Rs 34.10 crore), Sanju (Rs 34.75 crore), Dhoom 3 (Rs 36.22 crore), Sultan (Rs 26.54 crore), Prem Ratan Dhan Payo (Rs 40.35 crore), Bharat (Rs 42.30 crore), Happy New Year (Rs 44.97 crore), Thugs of Hindostan (Rs 52.25 crore), Avengers Endgame (Rs 53.10 crore) were some of the highest opening blockbusters whose records were broken by Saaho this time with 68 crores.
Even in the list of some big star-oriented movies too, Saaho remained the biggest opener of 2019, leaving behind Gully Boy, Kesari, Kalank, Mission Mangal, Bharat, and Avengers Endgame.
Surprisingly, with the biggest openings to Saaho failed to break the records of Baahubali: The Conclusion, which was a Prabhas starrer too. The Conclusion made its opening with 121 crores in the day of its release which is a lot higher than Saaho. Ironically, it failed to reach the mark but still managed to win the crowd with few stunts and actions from Prabhas.
Moreover, on the Saaho release, people had throbbing vibes as it was his first film after its Baahubali Franchise. With the heart winning actions pf Prabhas, Shraddha too won the heart of the people. With the duo's presence in the movie as the lead, Saaho floods the headlines on its first day itself. It also may be because Saaho wasn't up to the mark of Baahubali series.
Saaho Movie Plot:
It's a fiction-based movie set in a fictional city of Waaji. Saaho is a story of an imminent power struggle between the ferocious gangs which happens right after the demise of a very important leader. Shouting fire mouthed policemen are from Mumbai. But, no one is the same from within as shown by their cast.
Saaho is a thriller and an action-based movie with the ratings 2.5/5. It's a tale of love, deception, and thrilling actions. But somewhere in between the actions, the movie plot laid flat as the love narration between Shraddha and Prabhas weakens. The first part opens slow but gained acceleration from mid making it a thrilling at the last.
Moreover, don't forget to check out the Saaho Moview review, which we previously published to know more about our views on the movie and more.