With the intention of praising prime minister Narendra Modi, Congress leader Shashi Tharoor said that doing the 'right things' by his party would in result lend credibility to the criticism of opposition party.
The much controversial Congress leader now came into new for supporting his colleague Jai Ram Ramesh saying that it's absolutely wrong 'demonizing' prime minister Modi and also he should be praised for good things he has done as of now. Before Tharoor, Abhishek Manu Singhvi also supports his colleague Mr. Ramesh.
What did Shashi Tharoor say?
Shashi Tharoor said that no matter which the prime minister is associated with, he deserves praising for doing right things and this would lend credibility to the opposition's criticism of him.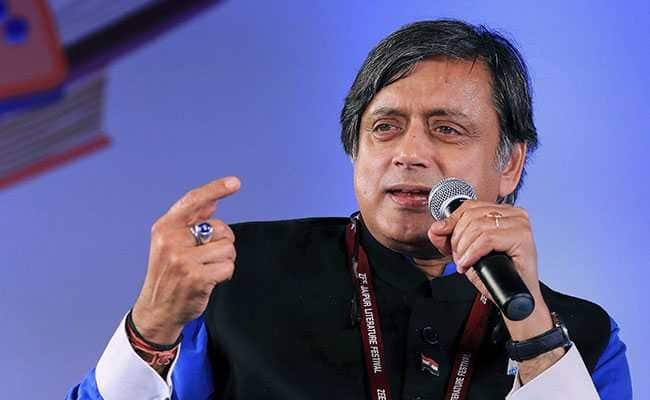 Mr. Manu Singhvi had mentioned in a tweet, "Always said demonizing Modi wrong. Not only is he PM of our nation, a one-way opposition actually helps him. Acts are always good, bad & indifferent – they must be judged issue wise and not person wise. Certainly, Ujjawala scheme is only one amongst other good deeds."
In support of Singhvi, Shashi Tharoor stated, "As you know, I have argued for six years now that Narendra Modi should be praised whenever he says or does the right thing, which would add credibility to our criticisms whenever he errs. I welcome others in opposition coming around to a view for which I was excoriated at the time."
This whole incident was full of tweets and statements and all this started after Mr. Ramesh supported the way prime minister Narendra Modi handles the governance due to which he was criticized by his own party members. After all this criticism faced by Mr. Ramesh other leaders of Congress party stood in his support and it was a good gesture reflecting the unbiasedness of the party members.
The news agency said that during a book launch event on Wednesday, former Union minster Jai Ram Ramesh said that the way prime minister Narendra Modi handles the politics is not totally negative and he also said that not recognizing his work is not always a great thing.
After the statement by the former Union minister in which he said "Also, if you are going to demonize him all the time, you are not going to be able to confront him," he cleared that he was not forcing or influencing anyone to stand and cheer for the prime minister but he just wanted to the class of political personalities to "recognize the traits he has brought to the governance."
In one of the other statements Mr. Ramesh said: "It is time we recognize Modi's work and what he did between 2014 and 2019 due to which he was voted back to power by over 30 percent of the electorate."
Shashi Tharoor again cleared his thoughts that it's been six years and I am still saying that supporting someone for doing something good even if the person is from another party is not a matter of criticism.