WhatsApp PIN chats: After by using the reviews from the WhatsApp beta users, now the company launches the Pin Chats to the public and only for the Android users as of now. The new update by the WhatsApp allows the user to pin their favorite chats as first on the top of the list in chat tab. Also, there is a limitation to pin the contacts in a row as first. Users can pin upto three contacts on top.
Before this update, WhatsApp shifted the attachment options from the top right to bottom right with the symbol of attachment. In the current update, the company made simple way to Delete, Mute and Archive along with the option of Pin. All these options are appeared if we tap and hold a chat. Then, we can select our required option as quickly.
WhatsApp PIN chats feature launches for Android users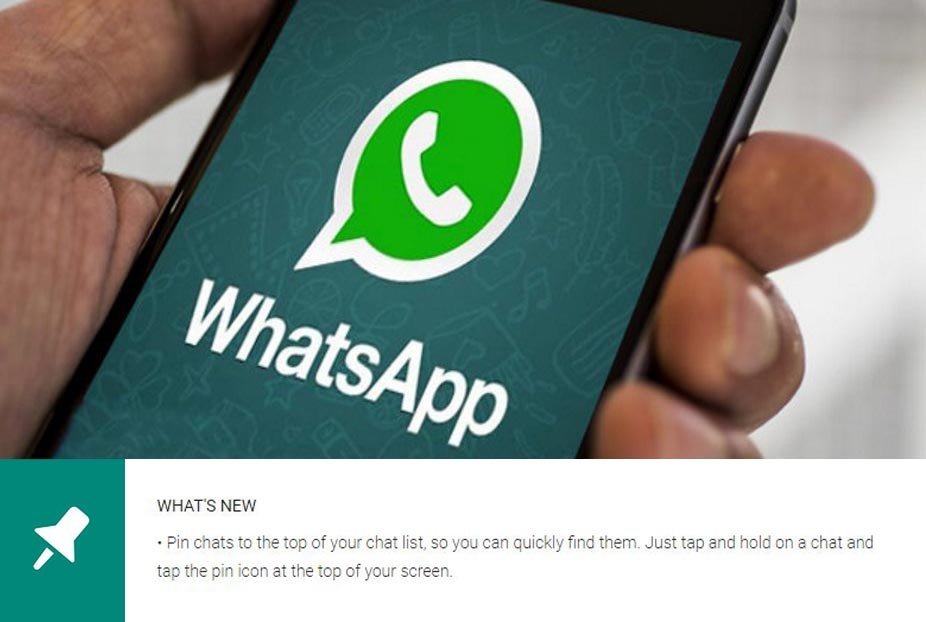 So, hereafter we can use the WhatsApp for our favourits as first and then others. Also, it let us to avoid the long scrolling to send a message to our favourits due to lots of incomming messages.
The limitation is the combination of the both groups and individual contact. So, we can pinned only three list at the top as it is either fully with individual chats or mixer of grups and chats or also only groups.
It is one of the most welcome feature by the people recently from the WhatsApp. Also, we can unpin any contact at any time from the list if you feel so. Just tab and hold the chat and unpin from the list to disable.