Yaakkai movie review: Yaakkai movie is the Tamil movie released on March 3rd 2017, the movie starts with a murder. The story travelled in two paths that are unrelated. One the investigation of the murder and the other is a love story between Kathir and Kavitha.
Yaakkai movie casts are actor Krishna as Kathir, actress Swathi Reddy as Kavitha, Prakash Raj as Sagayam, Guru Somasundram as Sriram, Radha Ravi as Dr. Krishnamoorthy. Yaakkai was directed by Kuzhandhai Velappan.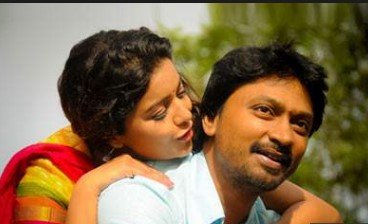 The scenes were monotonous and boring, and the story was not connected. Yaakkai movie songs and Music was good. Especially "Unakku Wait Panniye" (Solli tholaiyen ma) song, Yuvan played his pleasing music and it was good.
Unakku Wait Panniye Song with Lyrics from Yaakkai Movie
Yaakkai full movie download has been leaked online by Tamilrockers which disappointed the movie crew. Since youngsters watched Yaakkai movie online, movie ran average in theaters.
Solli Tholaiyen Ma Video Song
This song can be downloaded from Youtube.
Yaakkai Movie Review
Review of Yaakkai movie is 1.5/5. Stay tuned for more movie reviews update.