Woxsen School of Business setting the benchmark for unconventional MBA as well as a holistic outlook for private MBA education
MBA aspirants in the country are increasing by the day as the management education degree continues to ride the tide of industry requirements, promising handsome salary packages. However, as the market turns increasingly demanding for skilled professionals, management education is in dire need of a makeover. Something that can carve future leaders out of students that don't just fit in the corporate wheel, but are equally capable of starting their entrepreneurial journey. And while the IIMs and leading institutions are undergoing this revision, Woxsen School of Business, a private MBA B-school in Hyderabad, is already setting the benchmarks for unconventional MBA.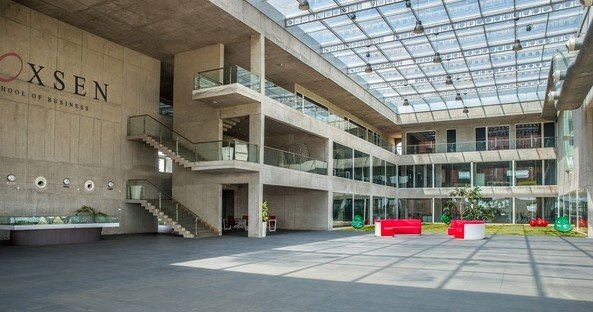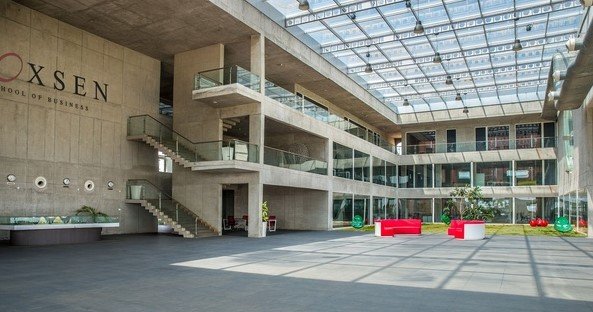 E-Factor
Factoring in the ongoing Indian entrepreneurial wave, the X-Factor (or the E-Factor) of Woxsen School of Business lies in its Trade Tower initiative. It acts as a platform for student business ideas to present itself as a potential startup. The projects undergo a rigorous process of analysis from faculty, industry professionals, and Woxsen stakeholders, and if it successfully clears all the stages, the B-school provides the students with pilot funding to launch their startup in the market.
In this way, the students get an experience of how to pitch an idea to the investor, the presentation and preparation involved and the amount of research required.
The initiative follows in tow with the pedagogy of making business leaders and experienced managers who already have market knowledge. Moreover, an incubator on campus does well to extrapolate better education for the students – leading to better placements, and if things turn out well, a startup.
Education
The pre-defined curriculum and conventional pedagogy practiced in a large number of B-schools is one of the premier reasons behind the gap between MBA graduates and their dream job. To bridge this gap, Woxsen School of Business has structured its MBA and executive MBA curriculum in a manner that offers a balance between core and elective subjects. In addition to that, the B-school also offers custom programmes for students as per organizational needs.
This allows the student to focus on his/her specialization while simultaneously enhancing the  knowledge, fundamentals, and skills across various facets of management. In addition, the B-school has a tie-up with international universities in Germany and Singapore. Students visit these universities under the immersion program to explore the opportunity of understanding the current global in-outs of industry along with future expectations.
Campus
One of the premier factors about Woxsen is its lush-green campus spread across more than 200-acres. Housing facilities ranging from outdoor activities like cricket, football, hockey, etc, to amphitheatre, lecture halls, swimming pool, and libraries enhance the experience of a student's B-school life.
Keeping the leisure factor aside, the campus could perhaps act as an ecosystem with fresh, open environment and amenities that improve the innovation and creative quotient of a student.
Faculty
Providing a holistic management outlook to the students, Woxsen School of Business maintains a suitable ratio of international and national faculty, be it in-house or visiting. Along with subject matter expertise and new methods of pedagogy, teachers further provide mentorship to the students with their strong industry knowledge, research skills, and corporate experience.
All that said, for MBA professionals to match the ever changing industry dynamics and meet future expectations, it is imperative that management education imbibes an unconventional approach to the overall development of a student into an industry professional – something which continues to create a preference for private B-schools like Woxsen.