India is the place where the art of Yoga originated. Having its roots in India, yoga has been practiced by several Rishi Munis since ages. So what better place than India to pursue your Yoga Teacher Training? The birthplace of yoga has been a favourite of people across the globe to learn the nuances of yoga. Here's a look at 10 amazing reasons to take your Yoga Teacher Training India:
Lineage
The Upanishads, which are a series of Hindu sacred treaties, literally translates to 'sitting near' i.e. to sit as close as possible to the master. Just like the game of telephone, the real essence gets lost in the translation. Thus, travelling to India is the logical thing to do if you wish to learn from the source of sacred yogic wisdom.
Diverse Terrain
Right from the Himalayan Mountains to the Indian Ocean coastlines, India is a spectacular country with diverse terrain. Rishikesh in India is one of the most preferred and ideal places for pursuing Yoga Teacher Training. Rishikesh has access to Mother Ganga and is also known as the Yoga capital of the World. Dharamsala is another ideal location for Yoga training. Furthermore, Kerala and Goa have mesmerizing beaches with picturesque views which make them best for yoga training.
Affordability
The Yoga Teacher Training in India is offered in the package which consists of tuition fee along with your food and accommodation. However, the entire package is affordable and doesn't cost more than studying at any of the local studios.
Full immersion
If you travel to India for your training, it is not your home base. There is no scope to push pause and go back to your usual routine. Living in India you will be fully immersed in the training and surrounded by like-minded people 24*7. It helps the individuals in integrating the teachings into your life.
Culture shock
India is a land of cultural diversity. Every state has its own peculiar food, dressing, and places to visit. Once your training ends, you can take a tour of the beautiful country and learn a lot.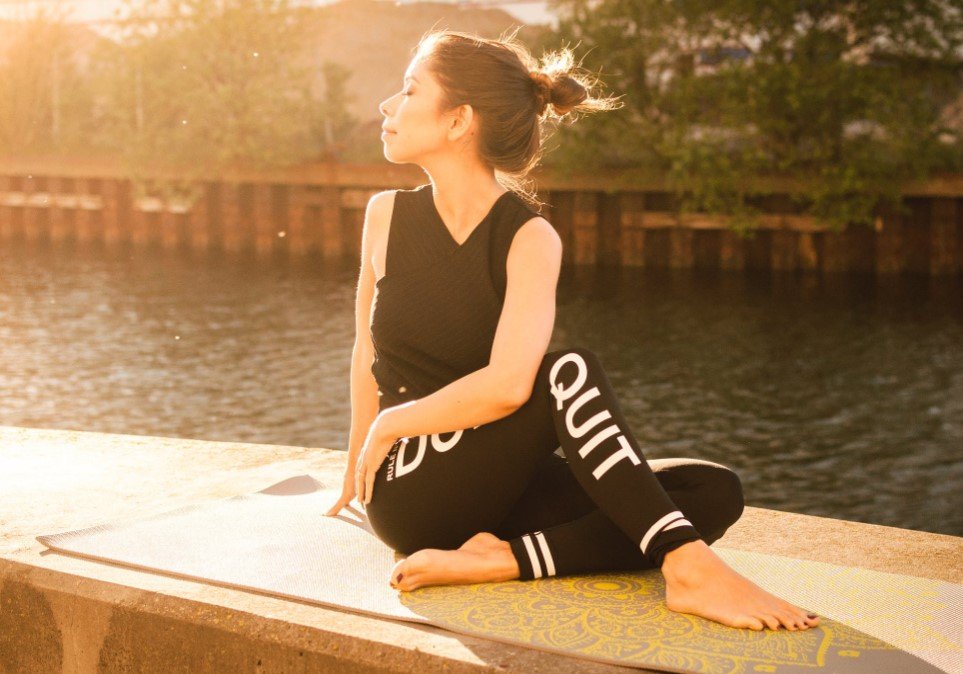 Getting introduced to the simplicity of yoga
In India, the yoga schools have a sense of simplicity to them. The ambience is raw, and there is nothing fancy or artificial about it. Learning yoga in studios is way different where people care about their appearance, fancy yoga clothes, and competes to perfect the pose.
Ayurveda
One of the best things about Yoga Teacher Training in India is getting introduced to Ayurveda. Developed 500 years ago in India, Ayurveda is a system of preventive medicines and health care. Learning yoga in India is a perfect complement to learning yoga.
Mind over matter
Practicing yoga and meditation for long invites inner peace. The hustle and bustle of the cities in India show how your meditation helps in being calm in real-life situations as well.
Connection
Not only will you have amazing teachers from India who can help in bringing something new back home, you will likely gain a wonderful experience from people all over the world who will help your practice flourish.
Sight-seeing
India has a rich and diverse cultural history which you must explore when you visit India. It is a one-of-a kind experience which can only be felt in India.
Thus, it is one of the best decisions to pursue your Yoga Teacher Training in Rishikesh if you are looking for a memorable experience to be cherished for a lifetime.
Author's Bio– Devakar Sandhu is an experienced Yoga Tutor with certification in 200-hour Yoga Teacher Training. He offers valuable tips and insight on various forms of yoga, their benefits, and how yoga transforms your life.