A business loan is the lifeline of any business for its operations, ensuring healthy cash flow, expansion, and diversification when the time comes. Most lenders have customized products to cater to the small business segment in the country, which is also the backbone of our economy. But many small entrepreneurs find availing of business loan daunting as they fail to provide adequate security cover for the loan as they do not possess enough assets to back them. In such a scenario, an unsecured business loan is the only choice.
Difference between secured and unsecured business loan:
In plain and simple language, all lenders in India grant different loans to borrowers. Loans which are covered by adequate collateral as security are called secured loans, while loans without any collateral are referred to as unsecured loans. Both have their pros and cons, but to many small entrepreneurs and startups, unsecured business loans are indeed the lifeline of their business.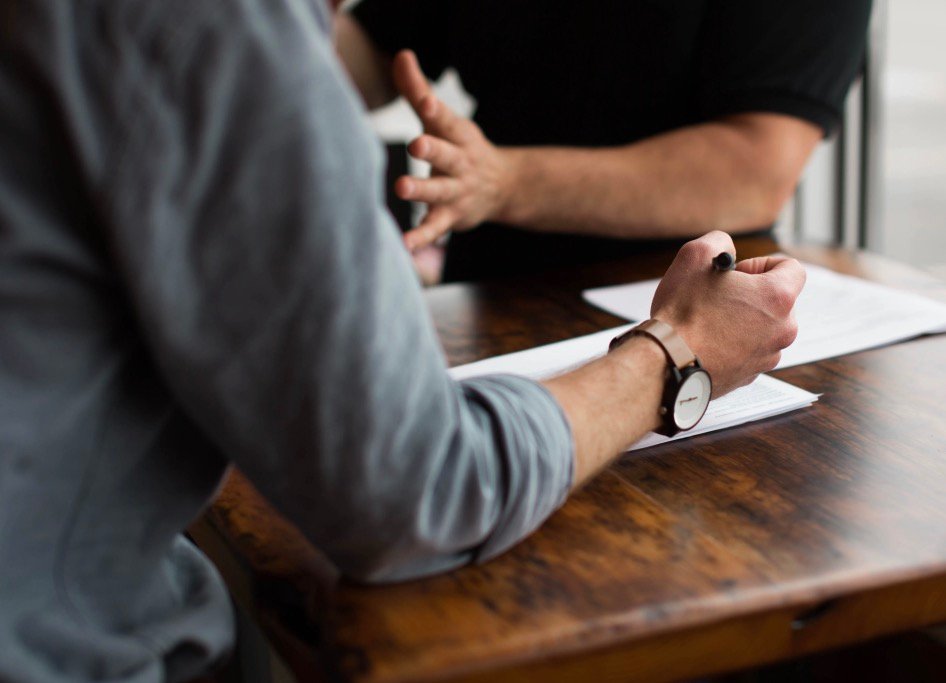 Reasons to choose Unsecured Business Loans:
From the point of view of the lender, a secured loan is a better proposition as they cover for defaults. Though it protects the lender and passes on some key benefits to the borrower with a lower rate of interest, it also precludes a large section of small businesses from the purview of business loan. New age NBFC and Fintechs have evolved their mechanism using real-time financial data and analysis of other parameters to assess the creditworthiness. Based on this experience, they have designed a host of business loan products which are all unsecured suiting the need of most small businessmen to a tee. Let us discuss some of the key reasons.
Variety of Products: Seeking an unsecured credit facility from a Fintech is useful for the range of products they have designed. Some of the critical unsecured business loan products offered are:
Term Loans: These are provided for fixed terms, which can be both long and short terms.
Line of Credit: This is an Overdraft Facility permitting flexibility of withdrawal and deposits up to the defined drawing limit. Interest is charged only on the used fund and the period of its use.
Invoice discounting:

 

There are funds advanced to the business against receivables for sold products.
Merchant Advance against POS: Use of credit card is the norm now a day locking funds temporarily till settlement. This loan takes care of cash flow against advance based on the value of daily card sales.
While these are some of the essential products, they help in managing Working Capital, Purchase and Maintenance of premises, Purchase and upgrade of Machinery and Equipment, including accessing the latest technology, publicity, expansion and diversification. 
Liberal Eligibility requirements:
Fintechs rely on real business analytics for processing of an unsecured business loan. Thus their eligibility norms and documentation are greatly simplified. Eligibility criteria are:
Proprietors, Self-employed professionals, PLC and LLC and Partnership firms.

Minimum business operational age of 6 months.

Minimum quarterly turnover over Rs.90K.

Nature of business and location should be legit.

Ownership must not belong to NGO, Trust or Charity.
Simplified Documentation:
Fintechs seek essential documents for grant unsecured business loan as their approach to ascertain creditworthiness is far removed from the traditional methods. Accordingly, the necessary documents are:
KYC documents of the proprietor, promoter and business.

PAN card of the Individual and business and Aadhaar card of the promoter.

Business registration proof and compliance of other legal formalities.

Bank statement of the previous six months.

Any other document deemed necessary by the lender.
Convenient and easy application process:
All Fintechs uniformly offer a digital platform for the application process for an unsecured business loan. Since the entire process is online, it can be accomplished in a few steps from the comfort of home or office.
Submission of application with personal, financial and proposed loan details.

Upload of requisite documents sought by the lender.

Evaluation of the application and offer of a loan.

Acceptance, approval and disbursal of loan to the credit of borrower's account.
Quick and fast disbursal process:
One of the critical features of a business loan from a Fintech is the high-speed and immediate processing of loan application and disbursal. Riding on minimal paperwork and option of comparison, a borrower can avail of loan quickly, which at times become critical for the health of the business. The digital platform allows the process to be completed in a maximum of 72 hours.
Flexible Repayment options:
The vital aspect of availing unsecured loan from a Fintech is the extremely favourable repayment terms. Most of the business loans have a repayment tenor of a maximum of 36 months. The repayment method is usually EMI. Some do offer shorter repayment time like fortnightly, helping to reduce the interest burden. Some loans like Merchant Advance against POS permits daily deposits for repayment greatly benefitting the borrower.
Fair Cost of Fund:
Fintechs ensure that the transactions are transparent without the involvement of any hidden clauses. This is applicable where an unsecured business loan also ensures that there is no threat to ownership that is likely with Angel Investors and Venture Capitalists. The rate of interest charged is also competitive. Some factors that impact the application of interest rate are:
Amount of loan

Age of the business enterprise

CIBIL score

Loan Tenor:
The fees and rates and other features that impact the cost of the borrowed fund are:
Fees and Charges applied to unsecured Business Loan in Fintechs

Rate of interest

1% to 2% per month depending on the described factors

Processing Fee

One time 1% to 2% of the loan amount recovered on disbursal

Pre-closure Fee

Nil

Loan Quantum

Minimum Rs.50K to Maximum Rs.2C
Bottom Line:
An unsecured business loan is an ideal way to fund a variety of business operations for which no collateral need to furnish. This has come as a boon for many entrepreneurs who aim to start, operate and expand their business without the backing of adequate assets to pledge for a business loan. Fintechs have grabbed the opportunity of this large section of the business community who were starved of funds for their business. It mutually helps with a range of customized products in the category of unsecured business loan.